Get the demo now:




The Lord of the Parties is a 2D Party Shoot'em Up RPG game about a girl
who goes on an adventure searching for her missing father
and a childhood friend who helps the girl.
Explore a unique fantasy world with various teammates
you meet along the travels.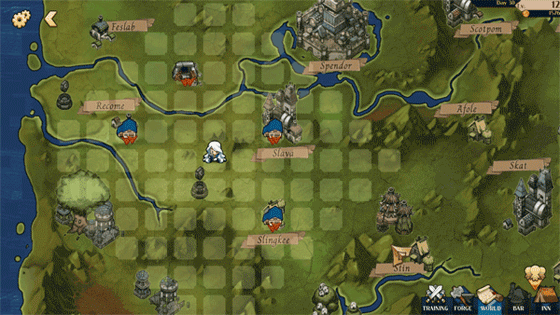 When you wake up in the morning, your party members decide what to do today.
Party members who do not like the decision
or are in poor condition may refuse to participate in the mission.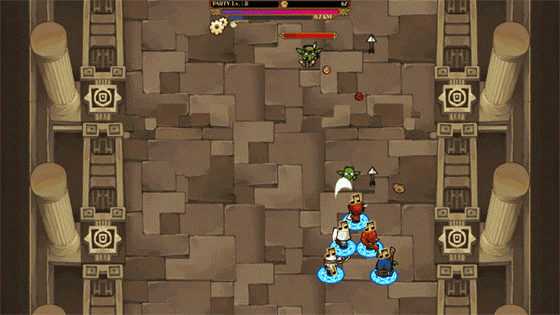 You control the entire party, not just one unit. If at least one is alive, the adventure can continue.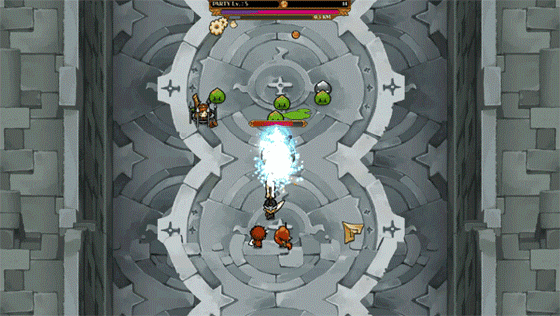 During the adventure, you will find captured soldiers.
Rescue them, and they will be happy to help you.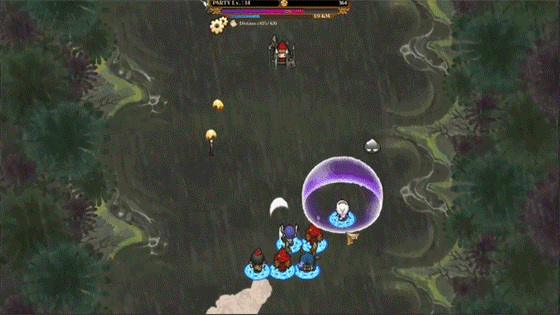 If three or more of the same soldier joins the party during the adventure,
they will unite to become a higher rank soldier.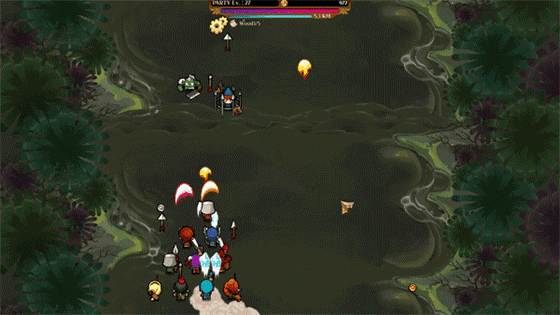 Party members can join up to 10 people. If there are more than 10,
the weakest soldier leaves the party and fights independently.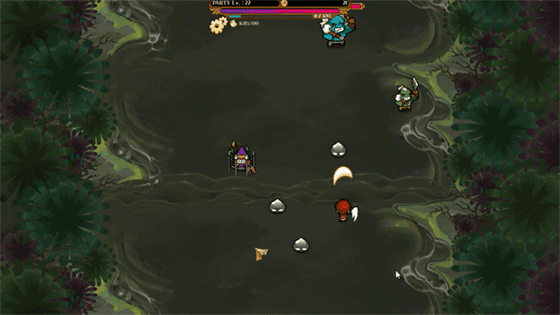 When party members reach rank two or higher, they use their ultimates,
and their ultimates evolve in three stages according to their rank.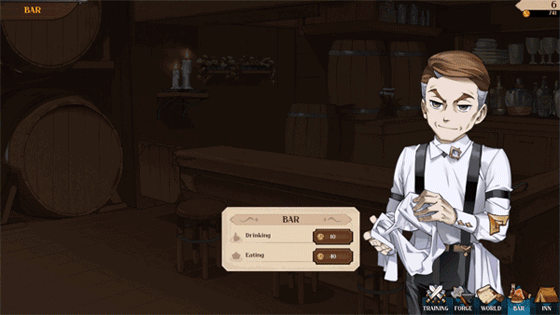 The bar is available in town.
If you drink or eat food, you can get EXP and receive quests from the villagers.
However, if you drink too much alcohol, your EXP may go down, so don't drink too much.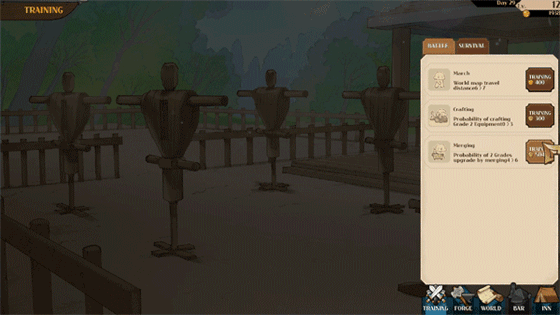 You can strengthen your party through training. In addition to the helpful abilities in battle,
you can also train living abilities such as item crafting and synthesizing.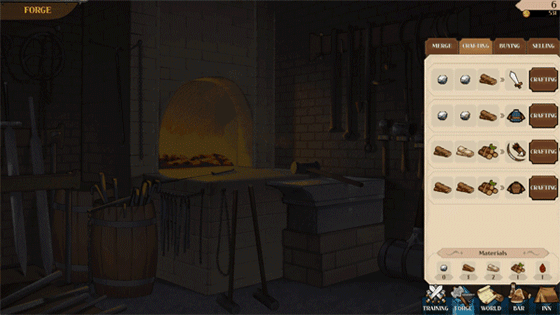 You can craft items from materials obtained
during battle or synthesize the same items to obtain a higher-level item.
You can also sell or buy items.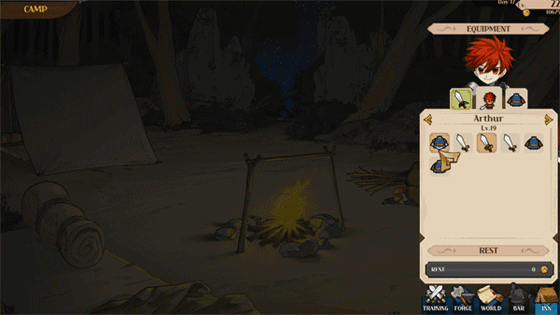 Depending on the equipment worn, party members may reach a higher rank.
As the rank increases, you will be able to improve your abilities and use Ultimates.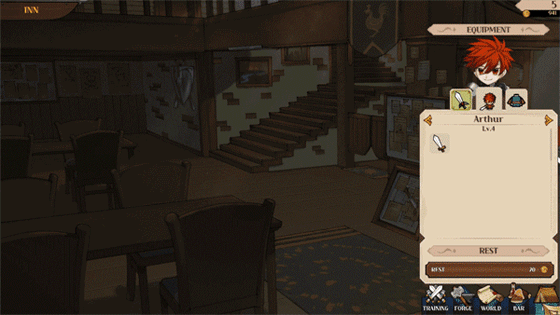 At night, you have to sleep in an inn or camp.
You have to pay to use the Inn, but you can get quests and swap equipment.
If you decide not to stay at an inn, you'll have to camp.
It doesn't cost money, but EXP will be slightly reduced.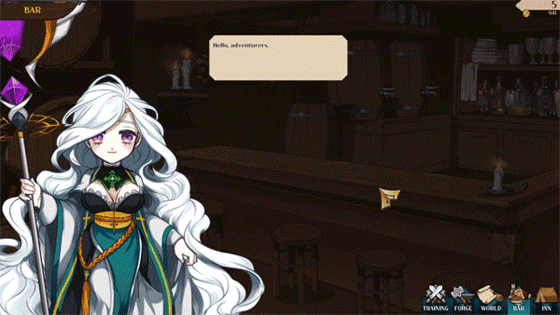 There are main quests to progress the story, quests to recruit a mate,
and sub-quests to fulfill the requests of the villagers.
Depending on the type of quest, the objective of the quest will vary.









HOME





Copyright (c) Magic Cube All Right Reserved.
magiccubegames@gmail.com